Spelling ie and ei words
Choose from ie or ei.
These words all have the long /ē/ sound and they all follow the rule: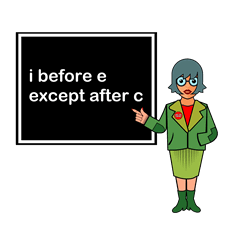 | | |
| --- | --- |
| Work out which letters are missing | Type the whole word: |
Skip this exercise and go to the next part of this unit: Other words with ei. *
* Skip link not available for logged in students.